독일 뮌헨에서 열리는 ISPO 박람회(2019년 2월 3일~6일) 참가
안녕하세요!
ISPO Munich 2019

ISPO를 들어보셨나요? 전세계 최고의 스포츠 박람회중의 하나인데요! 웨이브컴퍼니는 지속적으로 독일 뮌헨에서 열리는 이스포(ISPO)에 참가하고 있답니다. 올해에는 2월 3일~6일에 열립니다. 전세계 최고의 스포츠 브랜드들이 나와서 신제품을 홍보하는 전시회에 자랑스런 대한민국의 제품 우리 웨이브웨어(Wave Wear)를 선보이게 됩니다
At ISPO Munich, more than 2,800 international exhibitors present their latest products from the segments Snowsports, Outdoor, Health & Fitness, Urban, Teamsports, Vision, Trends, Innovation & Industry Services and Manufacturing & Suppliers to around 85,000 visitors from 120 countries.
뮌헨 이스포는 2800 업체 이상이 참가하구요. 스포츠 모든 분야의 제품들이 나와요. 그리고 이 전시회에는 120개국 85,000명 정도가 관람한답니다.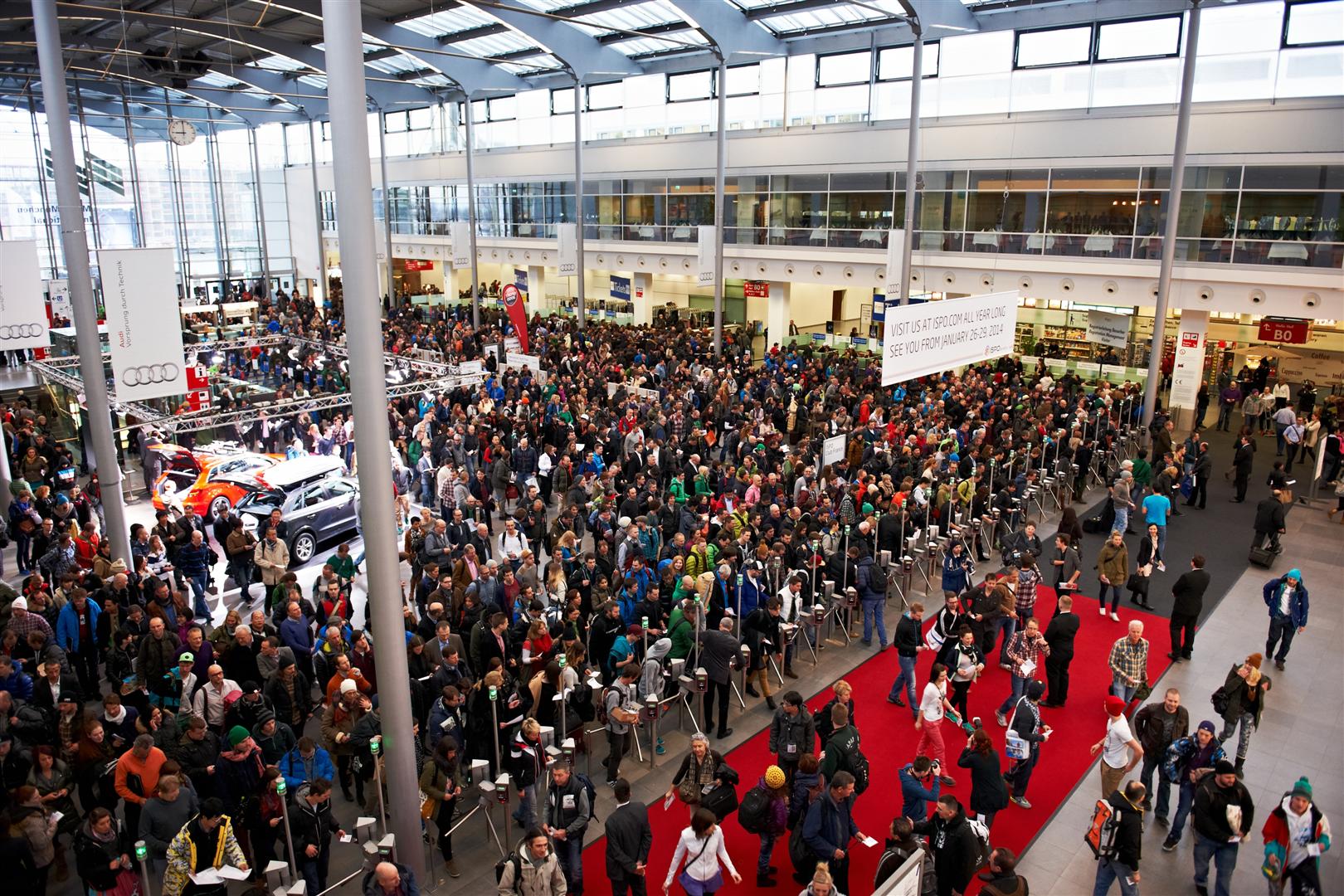 작년 전시회 사진입니다. 정말 많은 사람들이 입장을 기다리고 있죠.
다음주에 시작되는 ISPO 2019 전시회장에서 생생한 현장사진으로 다시 인사드리겠습니다!